WHS Consultation
Why is consultation important?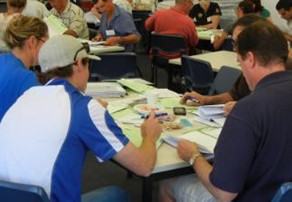 The law states that the Persons conducting a business or undertaking (PCBU) must consult with their nominated workplace Health and Safety Representative and/or Committee if a change to a process, policy or procedure might affect the health or safety of a worker.
Consultation is about encouraging cooperation and partnerships between management and workers to ensure health and safety in the workplace. It means:
Sharing information about health and safety issues with workers
Giving workers the opportunity to express their opinions about resolving WHS issues
Valuing the opinions of workers and taking them into account when making decisions or changes to do with health and safety.
WHS laws and regulations also spell out:
How and when consultation should happen
Minimum requirements for running Health and Safety Committees
Minimum requirements for appointing Health and Safety Representatives, and what they should do
Procedures for resolving matters that may be a risk to health and safety
Training for Health and Safety Representatives and Committee members
Remember, consultation is an important way of finding out information, and telling people of any concerns you may have about health and safety at work.