Racing NSW Magazine - Be in the know
Read what the trainers are reading. Every NSW trainer receives a monthly copy of Racing NSW Magazine – for good reason!
Racing NSW Magazine is one of the country's most colourful and liveliest thoroughbred racing magazines. It contains everything a trainer needs to know such as race dates, metropolitan, provincial & country race programming, Rules of Racing updates, the 'Daily Diary', summary charts and contact details for all NSW trainers, jockeys, farriers and riders' agents.
Plus each month enjoy interesting colour features on racing's characters - jockeys, trainers, owners and horses - which appeals to an extensive readership base including interstate and international subscribers.
Our award-winning monthly magazine also has in-depth articles and information on the breeding world, and provides excellent insights and information on the people and horses that matter in Racing in NSW.
What are you waiting for – SUBSCRIBE TODAY !!
To SUBSCRIBE to the Racing NSW Magazine CLICK HERE
To ADVERTISE in the Racing NSW Magazine click on the following link - RATES
Below - front cover of the December 2020 issue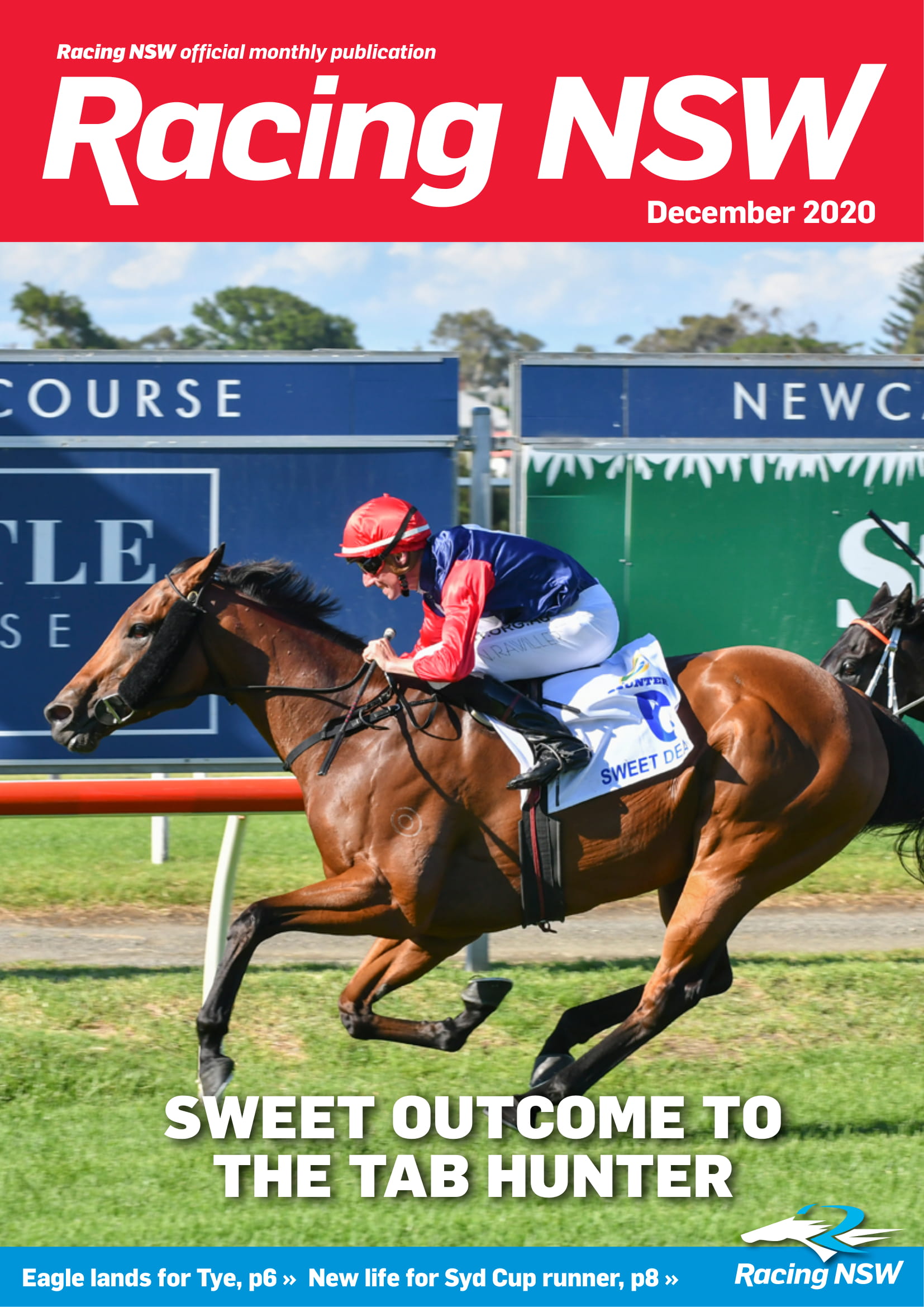 Check out some of the magazine articles published in recent months:-
• Spending Christmas 17,285km from home
• Saddle left behind as Claire tackles training career
• Waratah to blossom under O'Halloran
• Rachael's landing goals – on and off the track
• Bush trainer 'mowing' them down
• Becoming a jockey has long been Louise's calling
• Tappy's show rolls on - half a decade later
• 'Little sister' blooms into an elite rider
• Lizzie trades saddle for the camera
• Timing can be a jockey's best friend
• Bianca's million-dollar smile
• Still showing who's Boss - 33 years on!
• Humour the best tonic according to Beer
• Annabel 'Dances with Wolves'