Racing NSW Magazine - Be in the know
Read what the trainers are reading. Every NSW trainer receives a monthly copy of Racing NSW Magazine – for good reason!
Racing NSW Magazine is one of the country's most colourful and liveliest thoroughbred racing magazines. It contains everything a trainer needs to know such as race dates, metropolitan, provincial & country race programming, Rules of Racing updates, the 'Daily Diary', summary charts and contact details for all NSW trainers, jockeys, farriers and riders' agents.
Plus each month enjoy interesting colour features on racing's characters - jockeys, trainers, owners and horses - which appeals to an extensive readership base including interstate and international subscribers.
Our award-winning monthly magazine also has in-depth articles and information on the breeding world, and provides excellent insights and information on the people and horses that matter in Racing in NSW.
What are you waiting for – SUBSCRIBE TODAY !!
To SUBSCRIBE to Racing NSW Magazine CLICK HERE
To ADVERTISE in Racing NSW Magazine click on the following link for the - 2024 MEDIA KIT
Below - front cover of the December 2023 issue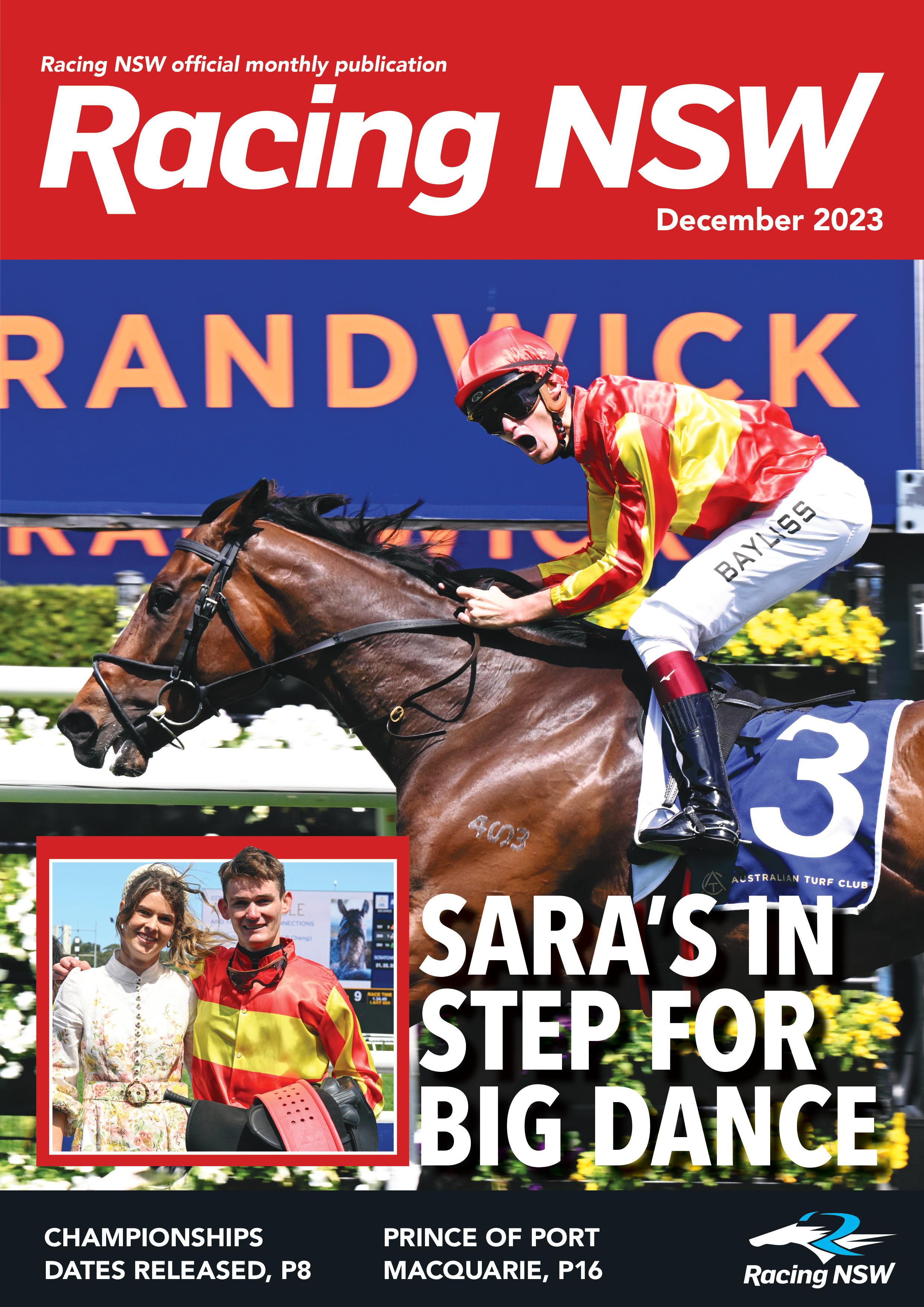 Check out some of the magazine articles published in recent months:-
• Students becoming 'Thoroughly Schooled'
• Muswellbrook's getting all 'rusty'
• Robb's Sizzling win win puts Western region on a pedestal
• Spanish passion gives Aussie foals a great start
• Amanda's forging her own path to victory
• A new generation of Scorse arrives
• Blake Ryan's making a name for himself
• Croissants high on Kate's wish list
• Former jockeys hit the track again
• Shelby Sixtysix keeps motoring along
• Racing NSW launches Equimillion
• The Master and his Apprentices