Racing Industry Welfare
Horse Welfare
Horse Welfare Guidelines
The Australian racing industry is committed to the welfare of the Australian thoroughbred.
Team Thoroughbred NSW
Team Thoroughbred NSW is the heart of Racing NSW's commitment to the Thoroughbred horse in every stage of its life, especially retirement.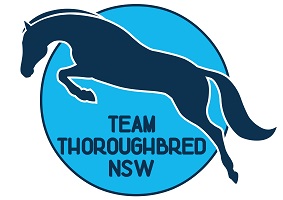 It was launched as the NSW Thoroughbred Rehabilitation Trust in 2011 before being rebranded as Team Thoroughbred NSW in 2019 with the aim of creating a single brand for all Racing NSW's equine welfare programs and services.
Team Thoroughbred NSW's focus is providing care and retraining for ex-racehorses and Thoroughbreds which didn't make the track, so they can be suitably rehomed. We celebrate the successes of these horses in their new careers and shine a light on the benefits of choosing a Thoroughbred for your next equestrian, polo, companion or pleasure horse.
TTNSW is a not-for-profit one-stop-shop for information, resources and support.
For further information visit www.teamthoroughbred.com.au
Participant Welfare
Racing Mates

Established by Racing NSW, Racing Mates empowers mates to look out for mates. This is a program open to all racing industry participants.
Having access to Clinical Psychologists, Counsellors and Assistance Hotlines is essential and these services are available. However, people are often more likely to initially reach out to a trusted peer or colleague for support. This is why Racing Mates has appointed Ambassadors who are available as a port of call when industry participants are in need of a mate.
The Ambassadors possess a wealth of industry knowledge allowing them to relate to multifaceted concerns people may be experiencing. Industry specific expertise combined with accredited training ensures Ambassadors can provide a crucial link between those in need and the required support.
For further information on how you can speak to your local Ambassador visit www.racingmates.com.au
Racehorse Trainers and Participants
Trainers and Participants Assistance Program
Racing NSW has engaged David Goldman, Psychologist, to provide free confidential counselling services to trainers and participants in need of assistance. The families of trainers and industry participants may also be eligible.
For further information go to: http://www.racingnsw.com.au/rules-policies-whs/trainers-assistance-program/
Jockeys
Jockey's Trust
Initiated by Racing NSW, the Trust provides financial support and funding for current or former NSW and ACT jockeys and their families who require assistance. This includes but is not limited to:

Those who have suffered injury
Those affected by illness
Those requiring financial aid
For further information go to: http://www.nswjockeystrust.com.au/
Jockey's Assistance program
Racing NSW has engaged Grant Brecht and Oliver Brecht, Sports Psychologists, to provide free confidential counselling services to jockeys and their families in need of assistance.
For further information go to: http://jockeysroom.racingnsw.com.au/JR_Psychologist.html
This initiative provides funding for programs and initiatives to benefit jockeys' welfare both during their riding career and in retirement, including vocational and life skills training, career transition support, business start-up assistance and financial planning advice.
Applications for funding to undertake new career training in preparation for retirement from riding or to start-up a new business can be made to Racing NSW.
For further information go to: http://jockeysroom.racingnsw.com.au/JR_Career.html
For further information contact Phillip O'Brien, Safety and Welfare Officer on (02) 6332 4186.