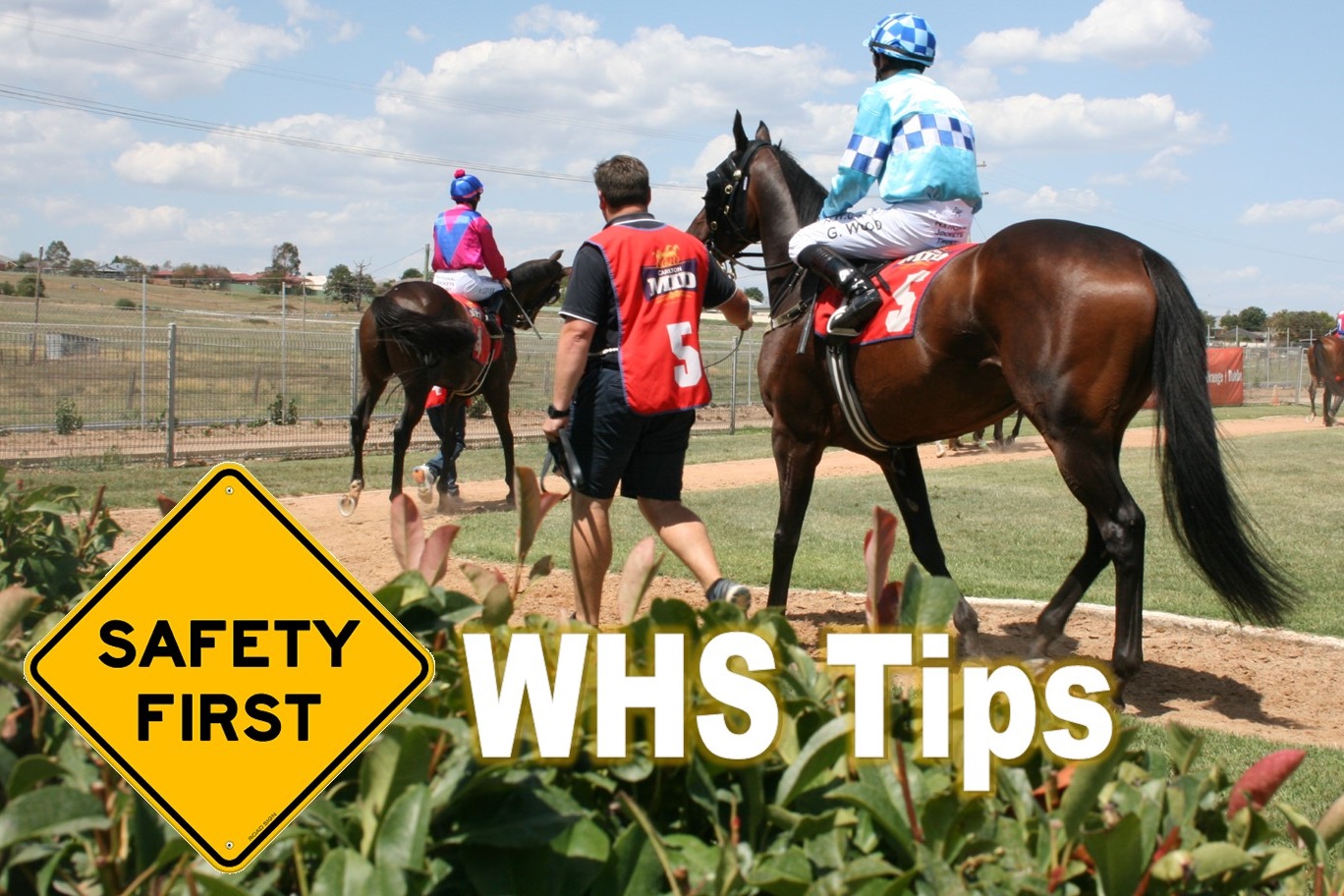 Workplace Health & Safety Tips
Racing NSW, as the regulatory body of racing in NSW, recommends that employers and occupiers of racing land and stables continue to review and consider their responsibilities in regard to Workplace Health & Safety (WHS).
A number of WHS Tips have been highlighted in this section, which should be regularly reviewed by Racing Industry workers.
All Racing Industry workers have obligations under work health and safety laws.
As a worker, you must take reasonable care of yourself and not do anything that would affect the health and safety of others at work.
You must follow any reasonable health and safety instructions from your employer. It is important that you:
work safely
follow instructions
ask if you're not sure how to safely perform the work
use personal protective equipment (PPE) in the way you were trained and instructed to use it
report injuries and unsafe and unhealthy situations to your supervisor or to your health and safety representative (HSR).