New 10-part series following the world's richest race on turf – The TAB Everest
Premieres tomorrow at 11am AEST on Sky News on Foxtel and Sky News on WIN
Sky News has announced the second season of Racing Dreams: The Everest, premiering tomorrow (Saturday 17 August) at 11am AEST on Sky News on Foxtel and regional free-to-air channel Sky News on WIN.
Hosted by Tim Gilbert and Julie Snook, the one-hour LIVE weekly program will follow Australia's most promising thoroughbreds, hopeful owners, ambitious trainers and jockeys in their quest to conquer the world's richest race on turf – The TAB Everest.
Through a range of LIVE interviews and trackside footage, Racing Dreams: The Everest will give viewers an insider's look into the unique race and will follow the emotional highs and lows of 20 thoroughbred owner syndicates preparing for The TAB Everest.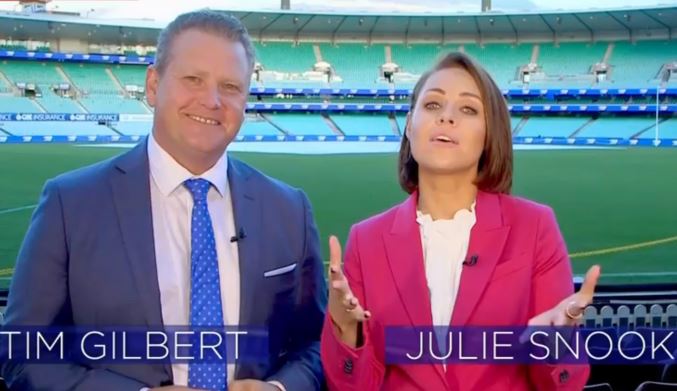 In the first episode, Julie Snook speaks with Redzel trainer Peter Snowden, winner of the 2017 and 2018 Everest races, on the pressure for 2019.
Tim Gilbert also speaks with leading racing trainer Chris Waller, who reveals his burnout after the retirement of super mare Winx, and how he's preparing his two entries in the 2019 Everest: Enticing Star and Arcadia Queen.
In the lead up to The TAB Everest race on Saturday 19 October, the final field will be determined, and the program will focus on the hopes, setbacks and triumphs of the horses set to race for a share of the $14 million in prizemoney.
Co-host Tim Gilbert said: "There is nothing like Sydney in spring and the introduction of The TAB Everest has really added to the magic. It is such a unique and wonderful race with so many rich stories to be told. We are very excited to bring all the colour and movement of big race days to life on Sky News, Racing Dreams: The Everest."
Co-host Julie Snook said: "From the contenders, the trainers and the owners through to the glitz, the glamour and the entertainment - each week Timmy and I will explore the world's richest race on turf. The TAB Everest is such an exciting concept and a brilliant race to behold."
Cathryn Adams, Sky News Commercial Director said: "Following great success with Racing Dreams throughout the Autumn carnival, we are thrilled to launch a second season closely following the people, horses and businesses behind The TAB Everest.
"This is a race rapidly growing global interest, with a unique barrier draw and attracting an increasing number of international visitors each year. Racing Dreams is a must-watch program for viewers who want a behind-the-scenes insight into thoroughbred racing in Australia."
Racing Dreams: The Everest airs at 11am AEST each Saturday from 17 August in partnership with Racing NSW, BetEasy and Arrowfield.
Tim Gilbert and Julie Snook will continue to co-host The Business of Sport now each Saturday evening at 7pm AEST on Sky News and Sky News on WIN, exploring the people, brands, teams and ideas that are shaping the sporting industry on a global scale.