By Brad Gray
At Royal Randwick
Sydney Stakes Taking Shape
We know the final field of The TAB Everest with Schillaci winner ..... booking it's spot in the 12, however how is the G3 $500,000 Sydney Stakes (1200m) shaping up?
The first two winners of the race, Pierata and In Her Time, both caused plenty of buzz post race about how they would have measured up in The TAB Everest. It could be the same in 2019 given the strength of the list of potential runners.
Brutal, Champagne Cuddles, Home Of The Brave and Deprive are all likely to take their place and look the most logical to be among the emergencies for the $14m feature next week.
Other possibles to run in the consolation include Easy Eddie, Fiesta, Intuition, Le Romain, Redouble, Sir Plush and Sandbar.
Yes Yes Yes Gives Bossy Goosebumps
Glen Boss had his first ride on Yes Yes Yes in a Randwick exhibition gallop and was declared he wouldn't swap the three-year-old for anything else in Saturday's The TAB Everest.
The Golden Rose runner up worked on his own ahead of star stablemate Arcadia Queen, clocking 35.07 while the mare ran 36.19.
"He is a strapping colt with a lot of presence. I love his demeanor, there is something about him that says 'you're a real cool dude'. He has the best action and covers the ground with no effort whatsoever," said Boss.
"Is he good enough? We'll find out but after that, I wouldn't swap him. I got a lot of confidence from riding the horse. I was a little bit 'goosebumpy', there is something about this colt. He has had a good preparation for it."
Chris Waller said he didn't want Arcadia Queen to do much, just enough to keep her sharp and get used to the atmosphere of the Theatre Of The Horse. Jason Collett rode the four-year-old with James McDonald in Melbourne.
"Arcadia Queen was really good, Jason was very impressed by her and said her last 100m she was ready to take off, through the line she was charging," said Waller.
Bottega To Bounce Back In Bondi
Gerald Ryan came away with the spoils in the $250,000 Yulong Australia G2 Stan Fox Stakes (1500m) but not with the horse most expected.
Colada led all the way with the stablemate, and race favourite, Bottega running home into third. Ryan said both would now head to the $1m Bondi Stakes (1600m) in a fortnight.
"(Bottega) ran well. Probably got him out of his comfort zone. They were rolling up front, running records up front. It was always going to be hard for him," said Ryan.
"(Colada) is tough with had quite a few races as a two-year-old while the other horse is still learning his craft. They'll both go to the Bondi. A million dollars is a million dollars."
Punters Intelligence reveals Bottega ran his last 600m in 33.23s, a length quicker than the next best which was the second placed Brandenburg.
What Next For Castelvecchio?
Shadow Hero made it back-to-back wins for Mark Newnham in the $1m G1 Moet & Chandon Spring Champion Stakes (2000m) but Castelvecchio did Richard Litt proud once again.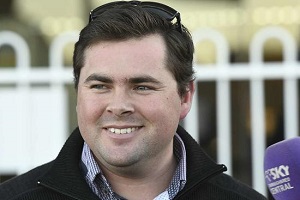 Punters Intelligence shows that Castelvecchio ran his last 600m in 34.14s, quicker than Shadow Hero's 34.32s. However, the most telling section was the 400-200m where Castelvecchio clocked 10.99s compared to Shadow Hero's 11.23s. There was nothing between the pair in the last 200m, however.
"We had to have a go at the Golden Rose and he ran really well, the step from 1400m to 2000m, it was a big ask," said Litt.
"He was terrific today, his run was fantastic. He went enormous. He is tough."
As for what's next, there is some chance Castelvecchio will line up in the Bondi Stakes along with Gerald Ryan's pair Colado and Bottega.
"He holds and entry for the Cox Plate and the Bondi Stakes, but the paddock is there also. I'll just have to make sure he pulls up well, and speak to (owner) Ottavio Galletta," pondered Litt.
"Next autumn is going to be extremely exciting for him."
Check out the results and replays for Randwick on Saturday.