The racing and breeding industry are mourning the passing of legendary bloodstock agent, journalist and long serving committee member of Thoroughbred Breeders NSW Mr Les Young, aged 76.
"I'm shocked and devastated at the passing of Les Young. He was one of the real gentlemen of the turf,'' said Mr Peter V'landys AM, Racing NSW's CEO.
"I don't think I have met any person who prosecuted the case for his association as brilliantly as Les did.
"Always super calm and friendly, he was able to get all he came for and more. Les will be greatly missed and our condolences to his family."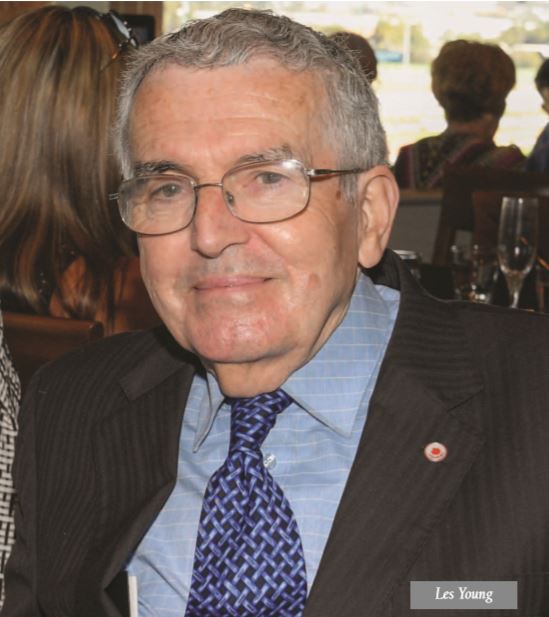 Mr Young is well known to people from all sectors of the racing industry, spending a lifetime committed to the devotion of the thoroughbred.
He was an industry leader on the NSW Breeders' Association committee, a foundation member and vice president of the NSW Racehorse Owners' Association, he served on RIPAC (Racing Industry Participants Advisory Committee) representing breeders and including a term as chairman, was a foundation member from 1995 of the Equine Advisory Committee of the Federal Government's Rural Industries Research and Development Corporation involved in allocating funding for equine research projects, and a past president and life member of the Federation of Bloodstock Agents of Australia.
In 2018 he was awarded life membership of NSW Thoroughbred Breeders, he was a member for nearly 60 years, at the opening Broodmare sale of the new Inglis Riverside complex.
Mr Young was a successful owner-breeder, he ran his own sales company, managed the Sydney premiership winning combination of Bob Lapointe, Robert Sangster and Brian Mayfield-Smith which under the Nebo Lodge banner finally ended Tommy Smith's 33 year reign as champion trainer, and was an an intelligent and influential voice in both owners' and breeders' associations.
Among the many outstanding racehorses he was involved with, Mr Young syndicated Golden Slipper winner Marscay for stallion studies at Widden Stud and purchased breed shaping mare Circles Of Gold for owner Frank Tagg.
He established the 'Breeders' Guide' column in Sportsman and contributed a Breeding World column to the publication for 38 years until 2017, he was also a regular contributor to Bluebloods magazine and other industry publications.
"Among Les Young's many talents was the ability to encourage young people in a new career or a new venture, he made time for the breeder with a single mare just as he did for the high rollers,'' said Stuart Lamonte, Thoroughbred Breeders' NSW President.
"He was hugely influential in the careers of some of the greats of the Australian turf such as Emancipation and Snippets, but even more influential in the many friends he made and people he mentored.''