Monday proved to be a landmark day at Kembla Grange as Illawarra Turf Club welcomed the opening of its new Polytrack.
The exciting development was unveiled to local trainers, staff and media at the beginning of the week, less than a month out from the club's massive $1 million The Gong raceday.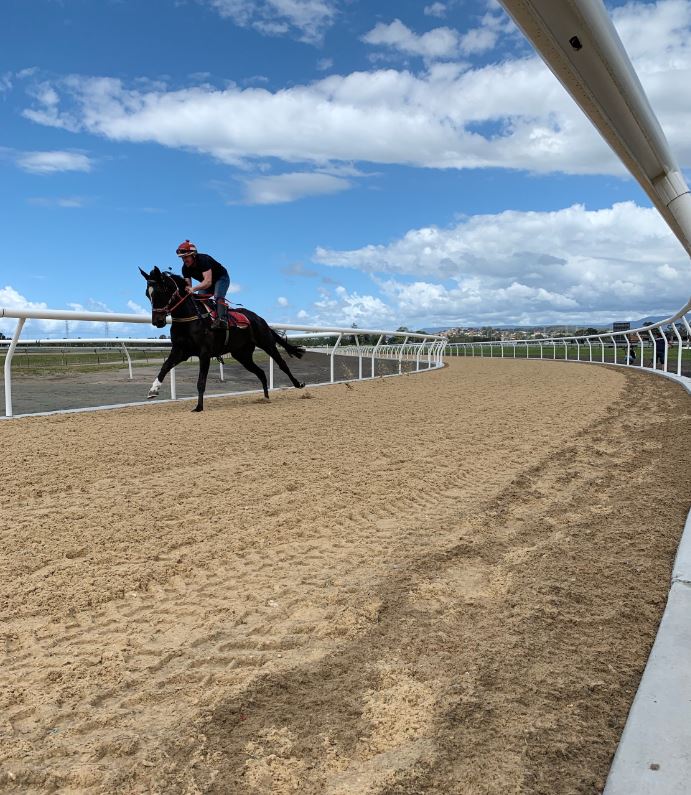 The Polytrack construction is the completion of the first stage of capital works at the track, which will see the refurbishment of the training and race track facilities at Kembla.
Construction of the track officially began in late April and the project was finished in just over six months.
ITC chief executive Peter De Vries was delighted to see the project completed: "It's an exciting time for everyone involved in racing at Kembla," he said.
"This is undoubtedly a huge boost for the club and everyone involved in racing in the Illawarra.
"We'd like to thank all our trainers and participants for their patience during the construction process and hope they look forward to making the most of the redevelopment.
"We also would like to give thanks to Racing NSW for their ongoing support as this would not have been possible without it."
The track got the tick of approval after being tested by several local trainers on the morning.
The next stage of work at Kembla Grange will see the redevelopment of the b-grass to a training and racing surface before work on the course proper begins.
When work on the course proper is underway, racing will continue at the track on the rebuilt b-grass track.
Meetings will continue as per usual during the refurbishments with racing set to return to the track for the club's annual Melbourne Cup Raceday on November 5.
The first running of Kembla's new spring showpiece - The Gong (1600m) – will be run on a stand-alone Saturday on November 23.