Hawkesbury Race Club Pty Ltd is delighted to announce the appointment of Ken Rutherford as its new CEO, effective early February 2020.
Rutherford is currently the CEO of Waikato Racing Club in Hamilton, New Zealand.
He comes to Hawkesbury with extensive experience in the racing and wagering industry, and has held senior roles in Singapore, South Africa and New Zealand.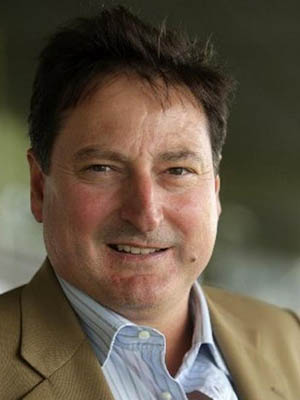 He is a former New Zealand cricketer who enjoyed a 10-year career with the national team and was captain for a period in the 1990s.
Raised in Dunedin, New Zealand, Rutherford relocated to Sydney to complete a post-graduate certificate program in strategic management, marketing and finance, before commencing work with TAB as a bookmaker and part-time trackside presenter, quickly being promoted to head of sports betting in 2003.
In 2010, he was appointed as Head of Marketing and Communications for South African racing broadcaster, Tellytrack and was promoted to Chief Executive during the term, before moving back to New Zealand in 2013 to commence his current position of CEO at Waikato Racing Club.
Announcing Rutherford's appointment, Hawkesbury Race Club Chairman, Ken Quigley, said: "Ken Rutherford was chosen in a competitive selection process from a strong field of candidates, both internally and externally.
"Mr Rutherford is extremely qualified for the position and Hawkesbury Race Club and our Board of Directors look forward to working with him to progress the club forward."
Commenting on Ken Rutherford's appointment, current acting CEO, Lea Porteous, said: "Ken is an exciting addition to the team, and I am delighted to be handing over the reins to such a qualified candidate."
Reflecting on his appointment, Ken said: "I am excited and delighted to be joining the team at Hawkesbury Race Club and look forward to working with everyone at the Club."
Ken, who was born and educated in New Zealand, will relocate to Sydney with his wife and two daughters.