By Phillip O'Brien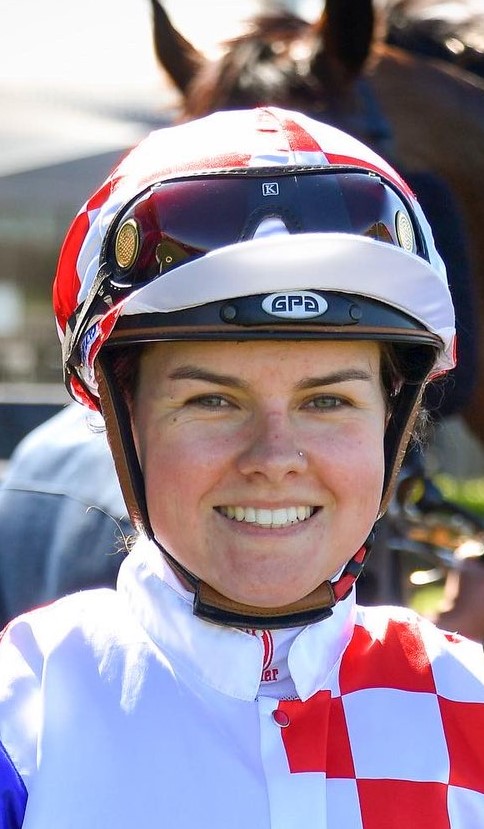 Apprentice rider Cejay Graham [pictured left] celebrated her first Rising Star Series victory for the season after winning Heat 10 at Port Macquarie on Friday (21st January).
Graham capped off a winning double on the day to salute with the well-supported Crowned Empress ($5.50 into $3.90 favourite) for trainer John Sprague in the all-apprentice race.
Courtney Bellamy (Boncassie, $8.50) finished a short margin away in second place with series leader Bailey Wheeler (She's Spicy, $10) rounding out third.
With six heats remaining, Bailey Wheeler (21 points) sits clear of Jenny Duggan (15pts) and Georgina McDonnell (13pts). Heat 11 will be run at Bathurst on Tuesday (25th January).
Check out the Rising Star Series page for the latest point score, honour roll, conditions etc.