The Southern District racing community is mourning the loss of legendary Cootamundra racing identity, Mr Joe Manning.
Mr Manning has not been in the best of health in recent times and passed away earlier this week. He is survived by wife Loo and was a loving father and father-in-law to Emily, Alejandro, William, Sarah and David.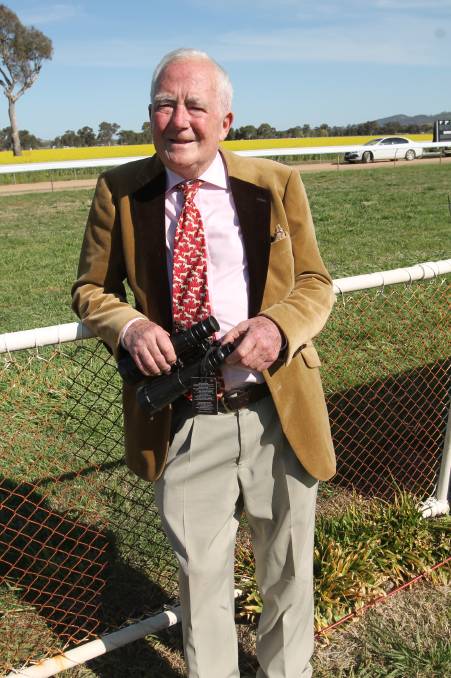 Mr Manning owned Woodburn, a renowned spelling, pre-training and training centre at Cootamundra where he looked after horses for the likes of Tommy Smith, Bart Cummings and Neville Begg.  He eventually sold the property to Tulloch Lodge, where he became a director.
Michael Donoghue trained for Manning for almost three years out of Woodburn and described him as a 'charismatic' character that was well known in the racing industry worldwide.
"He was a friendly, charismatic guy," Donoghue said. "He was well known in the industry worldwide and had been everywhere. He had a lot of contacts. A lot of great horses went through Woodburn and he raced a lot of great horses."
Not only a lot of great horses went through Woodburn, but many industry participants spent the early stages of their career there.  Joe was also renowned as a dapper dresser and won best-dressed at the Melbourne Cup for five consecutive years.
Manning resided at Littledale Lodge at Cootamundra, where he continued to spell horses for the likes of Gai Waterhouse. Tommy (TJ) Smith and Waterhouse were just two of Manning's many close friends.
He was still a regular at the races as recently as a meeting at Tumut just a couple of months ago. He was also a regular at Cootamundra races, and the Wagga Gold Cup, among others. Joe raced Oh What A Thief with Trevor Sutherland up until his passing.
- Matt Malone (Wagga Advertiser)