Excitement across New South Wales is rapidly building in the lead-up to this Friday's slot winners' draw for the inaugural $1.3 million The Kosciuszko.
Racing NSW Country's Executive Officer, Brian Charman, said: "NSW country race clubs are getting right behind the inaugural The Kosciuszko with a number of clubs theming race names based on The Kosciusko, using promotional fliers in racebooks, interacting on social media and supporting their local trainers and participants, by promoting potential racehorse candidates across web pages and Facebook.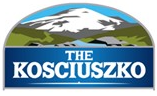 "As ticketing draws to a close there has been a number of NSW race clubs that have taken the opportunity to purchase tickets for, and on behalf of, their members in an effort to win a slot in The Kosciusko. And there is still time for clubs to be involved and further support the event by obtaining tickets at a club level."
The Honourable Mr Paul Toole MP, Minister for Lands and Forestry and Minister for Racing, said: "The race is a great way to showcase NSW Country-trained horses, giving them the chance to compete at one of Australia's biggest days of racing.
"I congratulate Racing NSW on this exciting new initiative to support regional Racing NSW racing which plays such a vital role in cities and towns across the State."
Tickets in The Kosciuszko promotion are still being sold at Pub TABs, Clubs, Racetracks (Grafton-Thursday), TAB Agencies and Online TAB accounts with 12 winning tickets drawn on Friday, 14 September 2018, once they are closed off at midnight on Thursday (13 September).
Each winning ticket holder will then have a 'slot' in The Kosciuszko and can select a NSW country-trained horse to race as their entry, subject to agreeing with the horse's owners as to how they will share the prizemoney for the race.
Once a ticket is purchased, please register the ticket(s) at - thekosciuszko.com.au