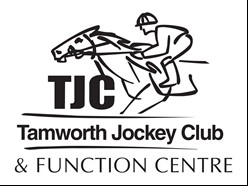 Tamworth Jockey Club & Function Centre is currently seeking applications for the position of General Manager.
The Club is one of the leading Country NSW Race Clubs conducting 20 thoroughbred race meetings each year as well as hosting a variety of functions and events at the racecourse including weddings, corporate and social events.
The successful applicant will continue the strong progress of the club and manage all aspects of the business operations. As General Manager you will work effectively with, and be responsible to, the Chairman and the Board of Tamworth Jockey Club.
To be considered for the position you will have the ability to forge effective working relationships at all levels including industry participants, sponsors and members.
Excellent leadership, communication, organisational and management skills are essential and a fundamental knowledge of and genuine interest in the racing industry is desired.
A remuneration package will be negotiated with the successful applicant.
Applications for the position together with your CV should be forwarded to:-
Brian Charman
Racing NSW Country
Level 7, Druitt Street,
Sydney 2000
or email bcharman@racingnsw.com.au and for further enquiries call (02) 9551 7539.
Applications close at 5pm on Friday, 5 April 2019.