By Phillip O'Brien
Apprentice Brock Ryan celebrated his first Rising Star Series win for the season after taking out Heat 15 at Wagga on Thursday.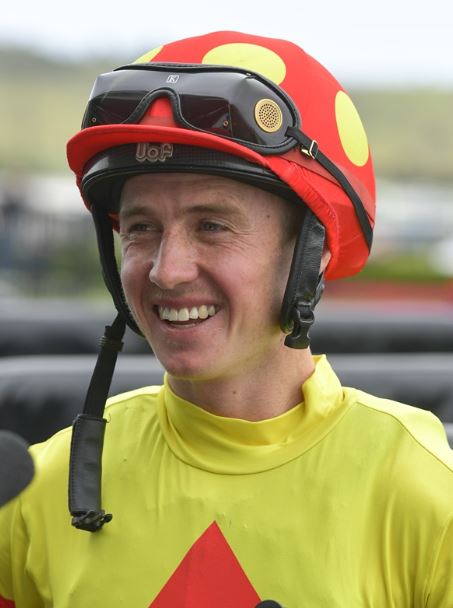 Brock Ryan [pictured left] took the honours with the favourite Nicci's Song ($2.50) for trainer Graeme Murray, defeating Patrick Scorse on Big Day Out ($4.40) and Madison Waters (Polyxena, $26).
Mikayla Weir remains the Series leader with 35 points ahead of Dylan Gibbons (22pts) and Tyler Schiller (21).
Just one heat remains left to run at Scone next Tuesday (16th February) before the Series Final at Canterbury Park on Friday 26th February.
Check out the Rising Star Series page with the latest pointscore, honour roll, conditions, etc.