By Mark Brassel
Muswellbrook Race Club has the honour of staging the first ever BOBS $50,000 Gold Bonus race next Friday, a fantastic initiative announced by Racing NSW in late November.
Selected races will now have a BOBS Platinum bonus of $100,000 or a BOBS Gold bonus of $50,000 offered to the winner of the race.
"I'm looking forward to seeing what response we get from owners and trainers for the first BOBS Gold race here on January 3," said MRC's general manager, Duane Dowell.
"Innovative incentives continue to flow into NSW racing, and this is a huge boost in the BOB bonus scheme which has been a great success over many years.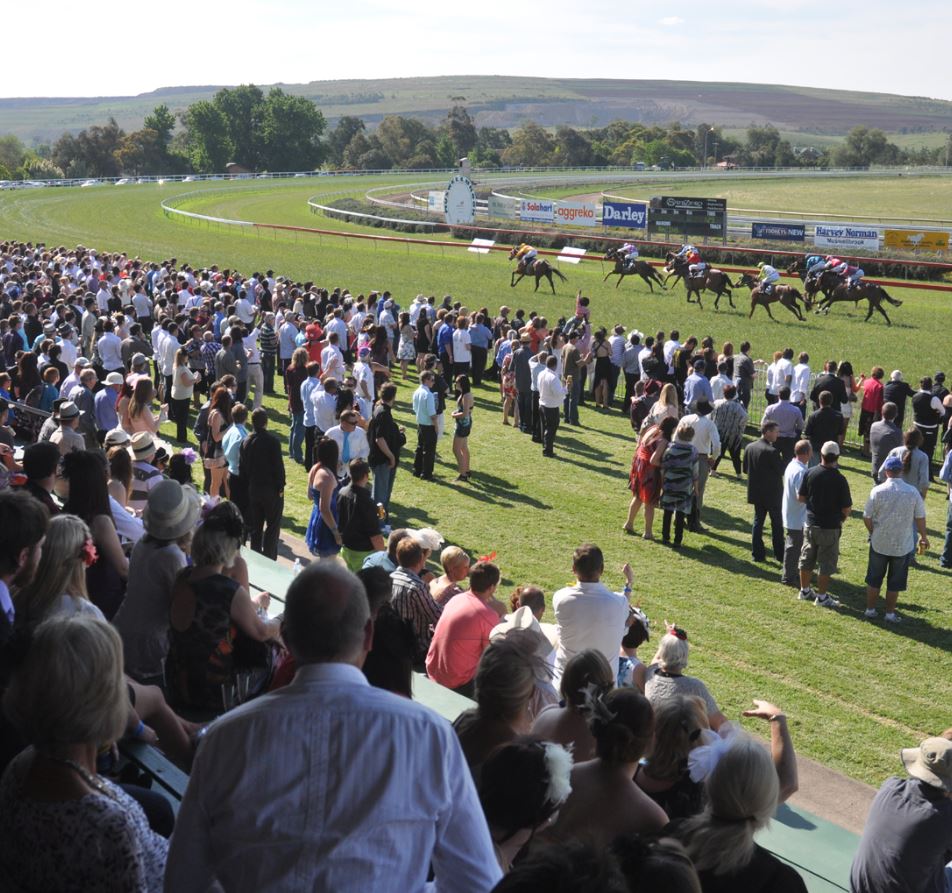 "Our race meeting is well positioned after the New Year's celebrations so it's a great opportunity to relax in our renowned and beautiful grounds while the kids enjoy themselves on a water slide!"
The existing BOBS bonuses are now referred to as BOBS Silver and will continue to apply to races that already carry BOBS bonuses.
BOBS Platinum and BOBS Gold races are open to all horses that have been nominated for any BOBS series and for the first time apply to horses aged four years and older.
The BOBS Platinum and BOBS Gold bonus races will be held at locations throughout NSW in all sectors.
Owners winning BOBS Gold bonuses may double up their cash bonus to $80,000 with the total BOBS Gold bonus offered being up to $90,000.
Meanwhile, Shoalhaven City Turf Club will hold its popular New Year's Eve race meeting on Tuesday at Nowra Racecourse.
"Our seven-race twilight race meeting has been a long-standing tradition at Archer Park to welcome in the New Year," said Paul Weekes, SCTC's CEO.
"A large and festive crowd is always in attendance with plenty of activities, live music and it culminates with a spectacular firework show at 9pm.
"This is a must-attend for members of the local Shoalhaven community and visitors alike."
Race meetings scheduled the following afternoon on New Year's Day are at Gundagai, Inverell, Port Macquarie and on Randwick's Kensington Track.
On Thursday 2 January, Manning Valley Race Club will stage its Harrington Cup Raceday.
"It's a Beach Party theme to keep it casual in the hot weather," explained MVRC's executive officer, Helen Sinclair.
"Traditionally we get an extremely large crowd, given that the Mid North Coast is such a great tourist destination.
"We'll have prizes for best-dressed beach party theme groups and it's a full TAB meeting.
"There's free kids' entertainment with lunch packages available in the air-conditioned Winning Post Function Centre and all races are sponsored by Harrington and Coopernook businesses."
On the same day, Sapphire Coast Turf Club hosts its Tathra Beach Bowlo Tathra Cup Raceday.
"It's a family day at Sapphire Coast Turf Club with a seven-race program and plenty of kids' entertainment including Lego Workshops and Slime Station," said Jess O'Donnell, SCTC's sponsorship & marketing manager.
"There will be free buses to and from the track, with pick-ups in Merimbula, Pambula, Eden, Tathra and Bega; just look at our website for locations and times [sapphirecoastturfclub.com.au].
"The day is proudly sponsored by Tathra Beach Bowlo, Build Cert, Elders Bega, Tathra Beach House Apartments and Tathra's Little Bottler."