Gilgandra will hold its big Tooraweenah Cup meeting this Saturday that doubles as the 'Family Drought Buster Raceday'.
On the day, business houses and the whole community of the small township gather to promote and sponsor Tooraweenah, nestled at the base of the Warrumbungle Mountains.
"This will be the third running of the Tooraweenah Cup and we have a six-race Sky 2 meeting on our picturesque Gilgandra Racecourse. Already our nominations look great," said Anne Hall from Gilgandra Jockey Club.
"On Remembrance Day 2018 a statue depicting the return of a soldier from World War I, removing his army coat and rifle to take up a plough, was unveiled on entry to the township. It is fantastic and something worthwhile seeing [shown below].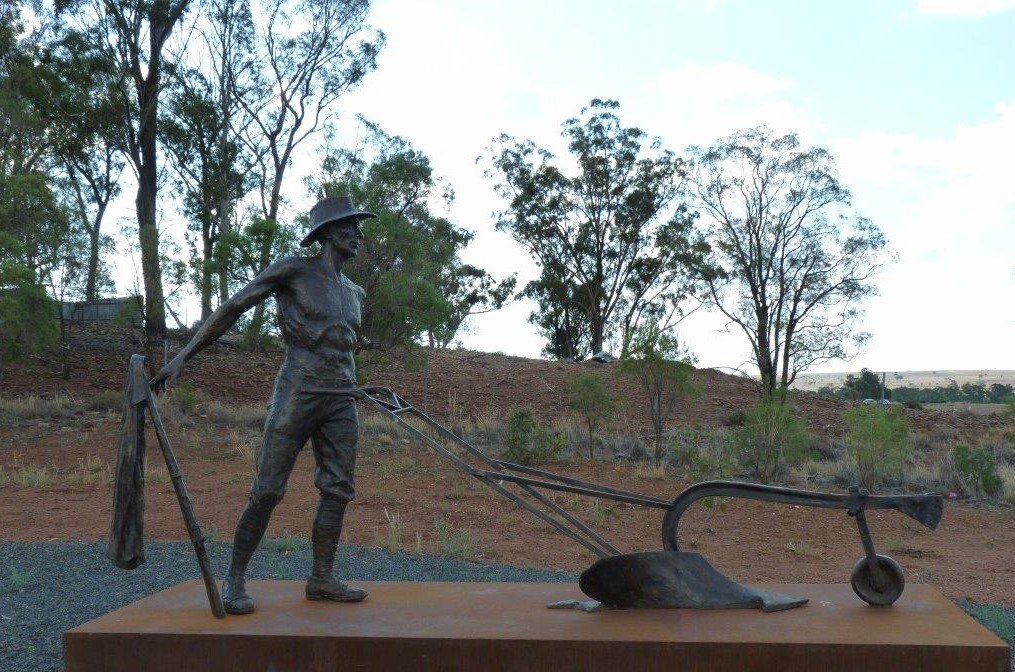 "We will have our bistro, bars and TAB outlets all operating with lunch packages available, as well as water activities for the kids.
Our Club would also like to thank Roach's Contracting, Tattersalls Hotel and Wideland Ag and Construction for their continued sponsorship, along with Bendigo Bank for sponsorship and great giveaways.
"They have provided five chances to claim $1000 in the Cooee Cash and its free entry on presentation of a Bendigo Bank card or passbook account."