By Geoff Newling
Sunday's eight-race Tamworth Jockey Club meeting may well be Jack Penfold's last at the course. The 25-year-old Hunter and North West Racing Association steward has been appointed chief steward for the Mid North Coast Racing Association and will be based at Port Macquarie.
A product of Tamworth High School, Jack started out as a part-time steward under H&NWRA chief steward Shane Cullen five years ago. He then went to Sydney where he served a two-year cadetship with the Sydney stewards and returned around three years ago to work under Mr Cullen.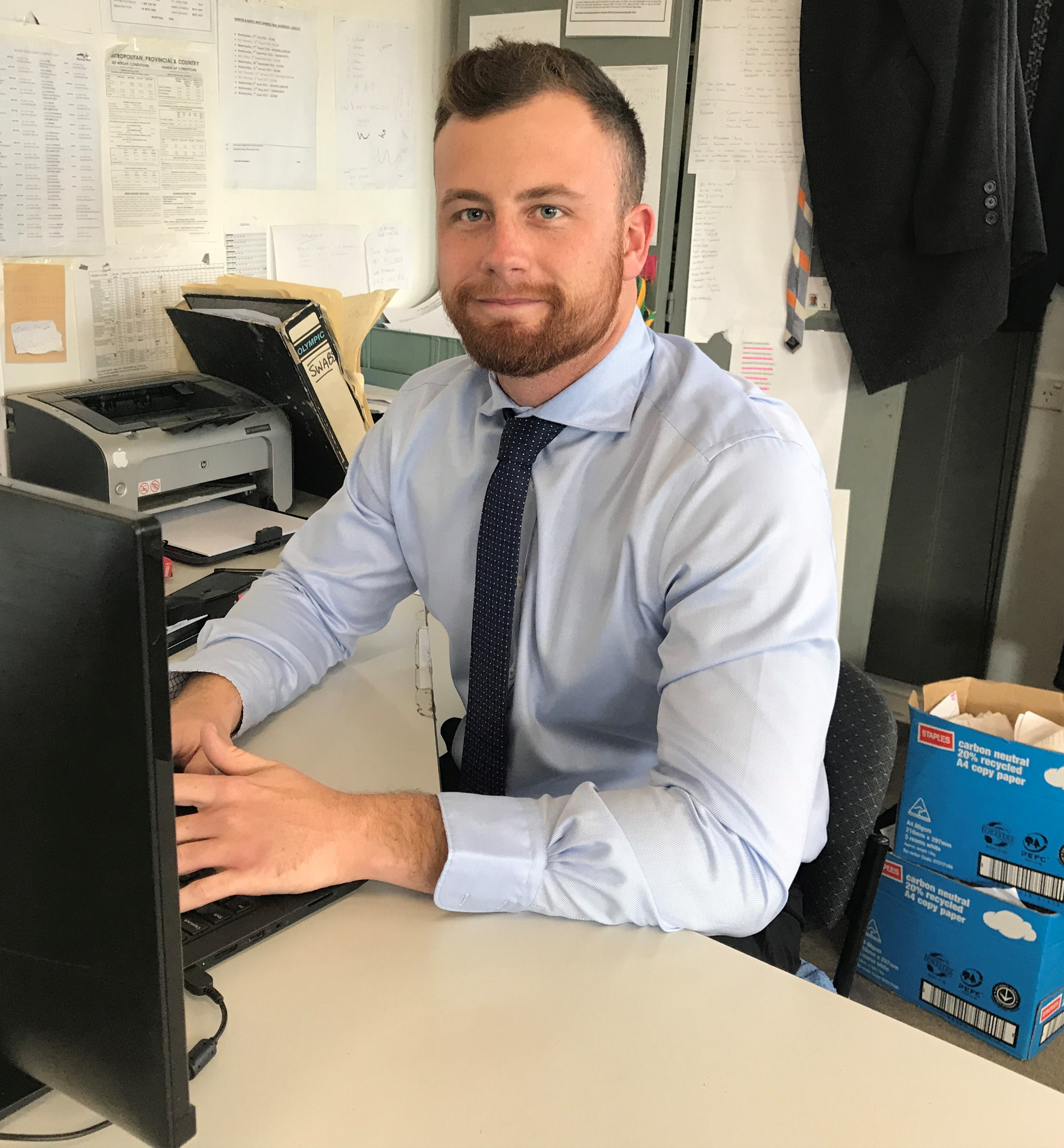 "I've enjoyed my time here working with Mr Cullen," Jack said today. "He's been tough but fair."
He was never sure about what he wanted to do in life after finishing at Tamworth High but was introduced to Shane Cullen by his father (Kel) and he invited Jack along to that year's Tamworth Cup meeting to see if he liked it. He did and there has been no looking back.
"I'll be based at Port Macquarie," Jack said. "I pretty much ran Taree last Monday and back to Kempsey on Monday and then the Coffs Harbour Cup meeting on Thursday. I'm going over tomorrow to check out a few things (accommodation, etc)."
He has had a steep learning curve and since he's been back has run non-TAB, once-a-year meetings as well as picnic meetings by himself.
"Quite a few interesting things have happened," he said. "There's something different happening every day at the races."
That he has thrived and will now head his own panel is due to the education he's received from Shane Cullen.
The HNWRA chief steward has been at the helm of the local association for 20 years and in that time has overseen the development of some talented young stewards such as Cameron George, Todd and Drew Smith, Sam Woolaston, Dan Greer, Geoff Hausfeld, Tim Saladine, Josh Adams and Andrew Ray.
Jack is replacing Drew Smith at the MNCRA while Cameron George is now CEO of the Warriors Rugby League in Auckland after he was also the CEO of Auckland Racing.
Todd Smith has been the chief steward of the Central West Racing Association for a number of years and Sam Woolaston was the chief steward of Far North Queensland before taking up a position on the Victorian stewards panel.
So Sunday's meeting may well be Jack's last in the HNWRA and the way the fields stack up it will be a bumper eight-race TAB meeting.