Due to a recent upgrade from Google on the Chrome web browser, the live video feed may not work automatically and the following error might be displayed on your screen.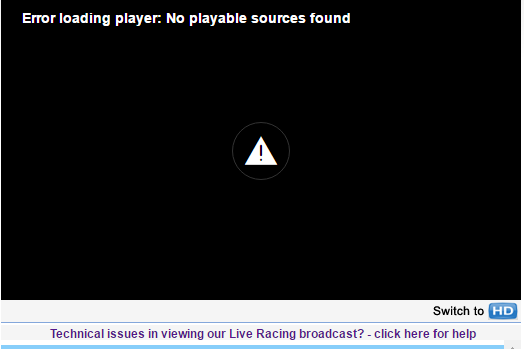 Please try the following steps, shown in the image below:
Click the "information" icon, indicated by a circle with the letter "i" inside
Click the drop down menu for "Flash"
Select "Allow"
Reload the page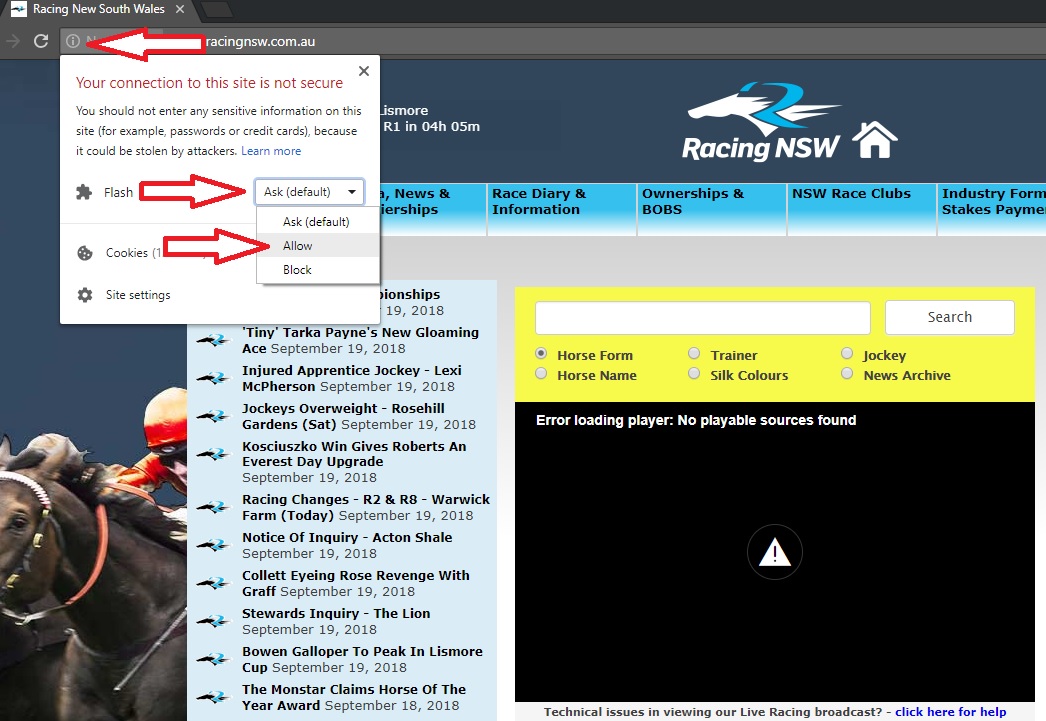 You can also follow the instructions here to find out "How to enable Adobe Flash Player".
If you are still experiencing issues, please contact the Racing NSW IT Department on
helpdesk@racingnsw.com.au. Please include screenshots and system configuration which might assist us in diagnosing the issue.